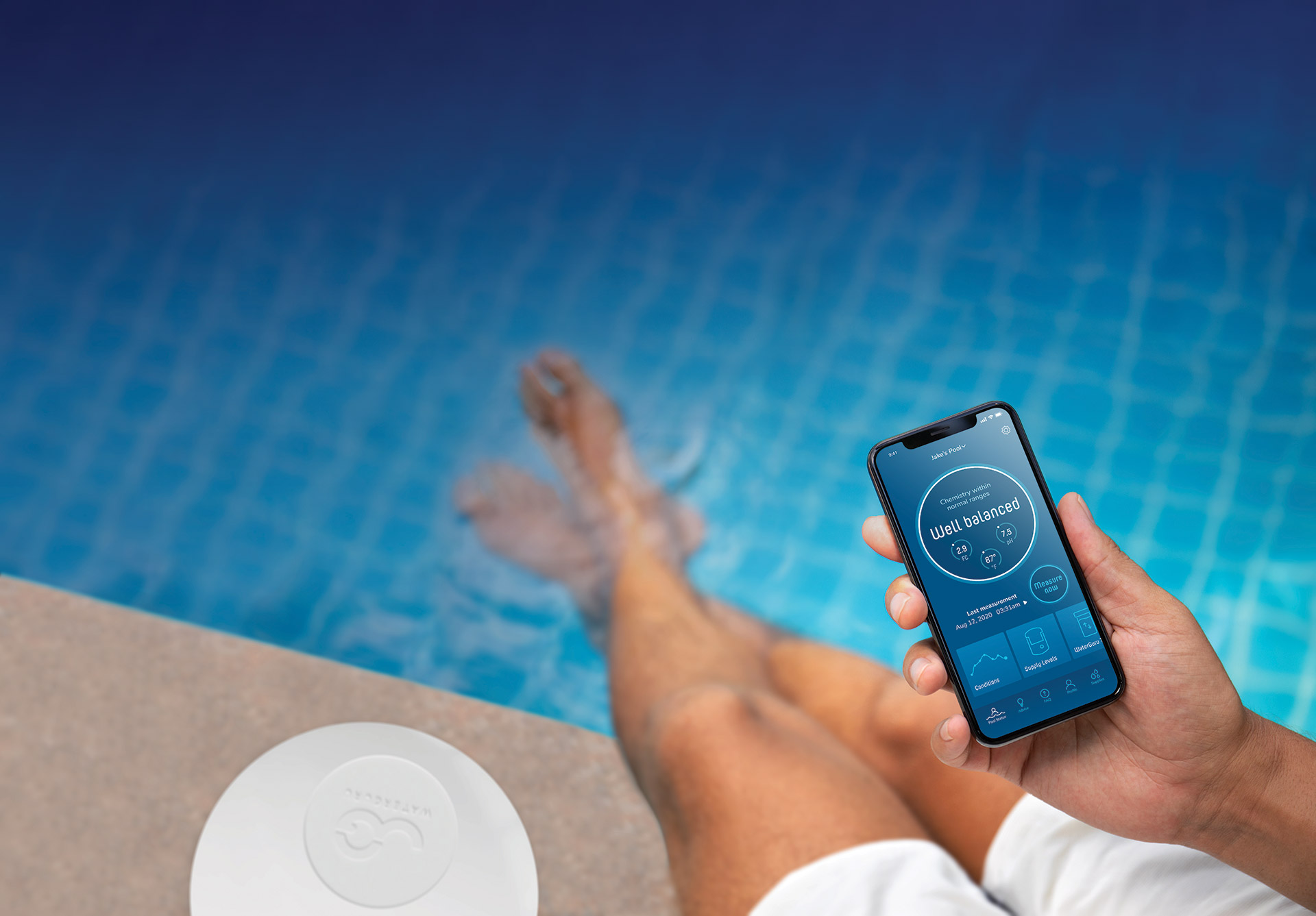 WaterGuru
WaterGuru simplifies the science of pool water care and helps people to achieve pristine water with their smart pool products.
WaterGuru sought to disrupt the pool care industry with innovative products and a robust, informative app. Working closely with WaterGuru stakeholders, we helped design and develop the online store using Shopify and apps for iOS and Android. The combined platforms allowed for a high degree of flexibility in terms of design and deep backend functionality. The app provides high engagement and conversion value with customers enjoying the clean, informative experience to help them with their pool care.
Task
ntuitive, engaging mobile app design featuring tight integration with the website were core project objectives. COGNEO's areas of core competency and deliverables included, app design and development, website design and development, 3D product renders, explainer and marketing videos, social media campaign asset design, package design, marketing collateral, nurture campaign design.